With winter in full force, the Crane Droplet Ultrasonic Cool Mist Humidifier is an easy way to keep some moisture in the air. I love the simplicity, ease, and design of this humidifier. It holds 1/2 a gallon of water and is able to run for 15 hours straight. It is just enough for a nice long night and light enough that I can fill it with one hand while I am holding my baby with the other arm. Not something I do regularly, but I like that it isn't something too complicated or heavy to fill or carry. Using a humidifier really helps us with our many colds, and with our chapped lips and baby's chapped cheeks. If it isn't on one night, we all can tell.
It really is whisper quiet. I can barely hear it. Because the top portion rotates 360 degrees you can point it in any direction once it is placed on a table. The company says not to put it on wood, so I am guessing on some kind of plate or protective surface if you want to place it on wooden furniture. Some things to note - it is BPA free, and uses about 20W of energy.
Because there is no filter required, there is no waste either, which is great. The water should be emptied and changed every day, in the base and the container. Then once a week, it needs to be disinfected with a solution of vinegar and water, easy just mix the two together, a small amount of vinegar. Here is an image of the inside of the base after the top container is taken off. Also an image of a convenient handle on the container, it is under the 360 degree top that easily comes off.
There are three settings at the touch of a button, which I love. So in the night, it is easy to change the setting if the lights are off. The green light on the setting does not stay on while it is running. Soon after it is pressed, the green light goes away. I love how this humidifier does not have any lights on it during the night. Once the water is out, there is one red light on at the bottom and the machine automatically turns off.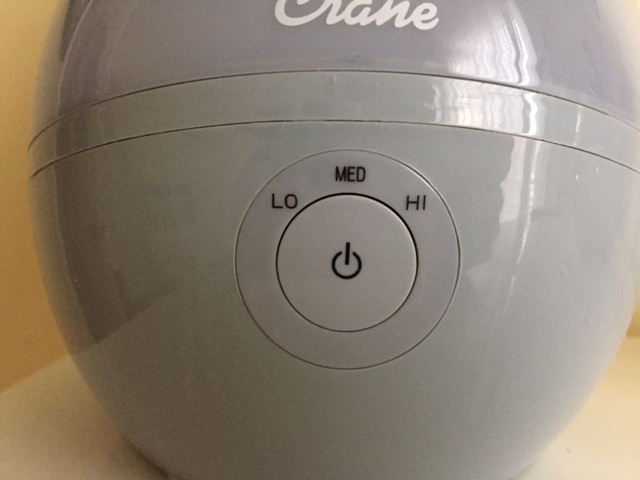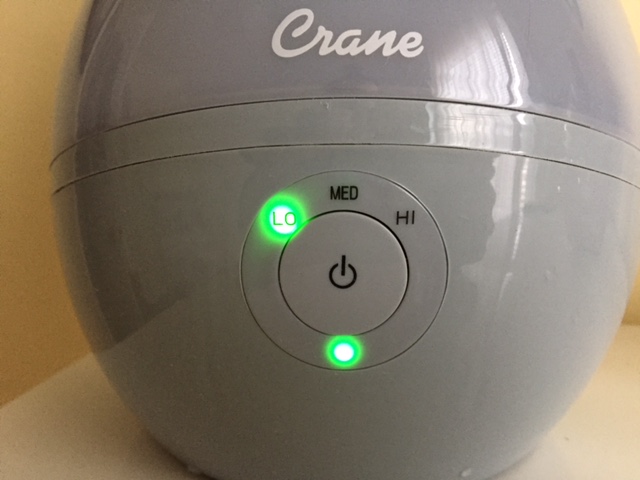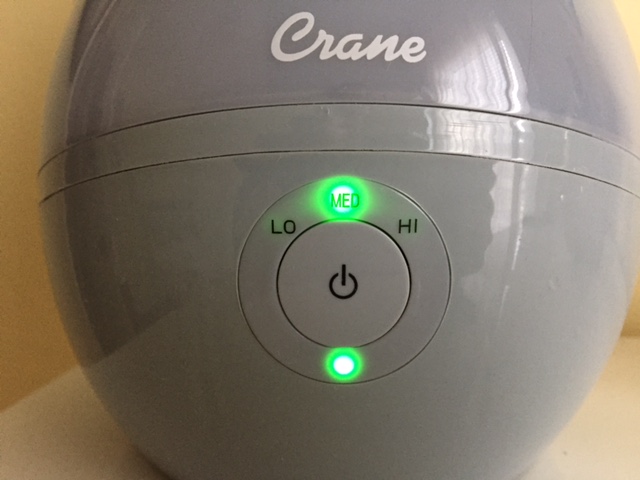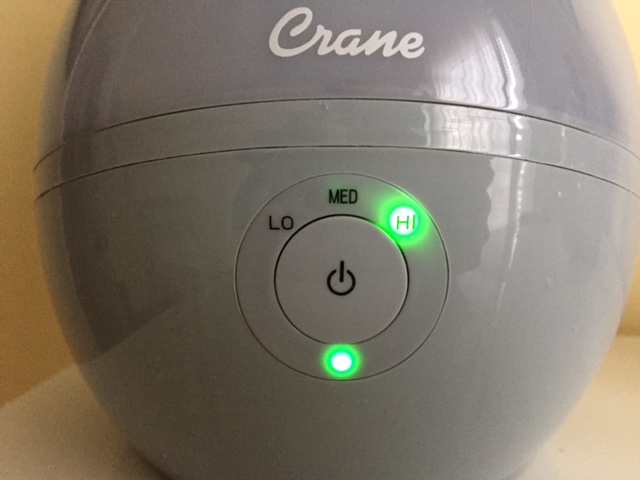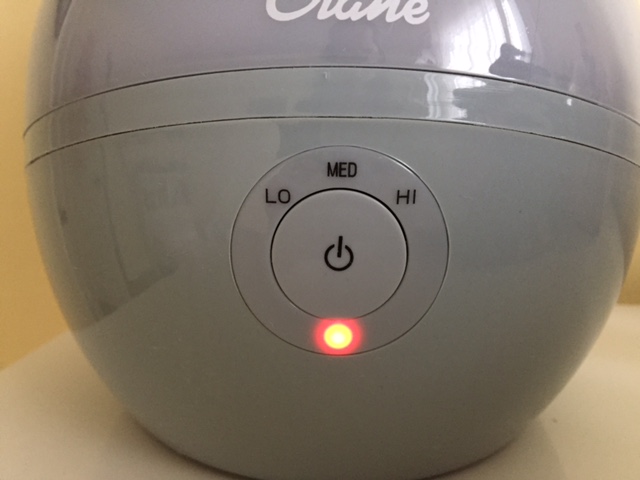 After I reached out to Crane about their products, they generously sent me this wonderful humidifier for me to try out. Thank you Crane. I loved it so much, I went and bought another one in white for a different room!